Toilet seat ventilation system
JonEvac® is a privately owned US company headquartered in Illinois. The company began in 2004 and invested heavily in research and development before introducing the JonEvac® toilet seat ventilation system to residential homeowners and commercial customers.
Over the years the JonEvac® toilet seat ventilation system has been used in homes, businesses, medical clinics, offices, and hospitals by many satisfied customers. Once they install JonEvac®, our customers always come back with rave reviews. Many customers buy additional systems for more bathrooms. JonEvac® customers are very satisfied with no complaints. Everyone loves the clean fresh air and the knowledge that they are no longer exposed to dangerous bacteria and germs.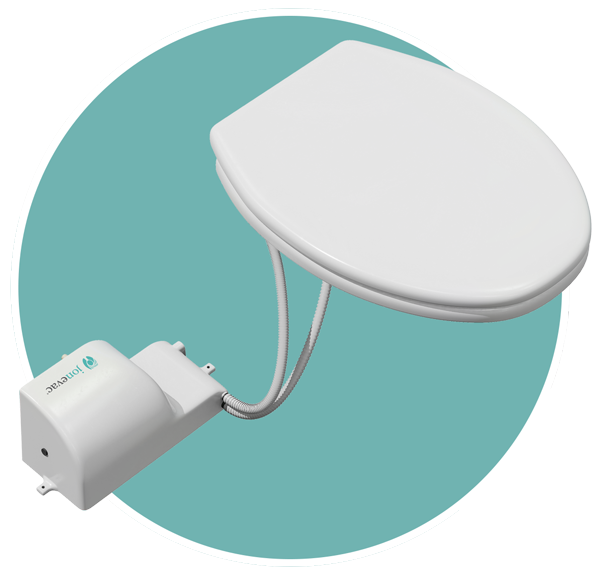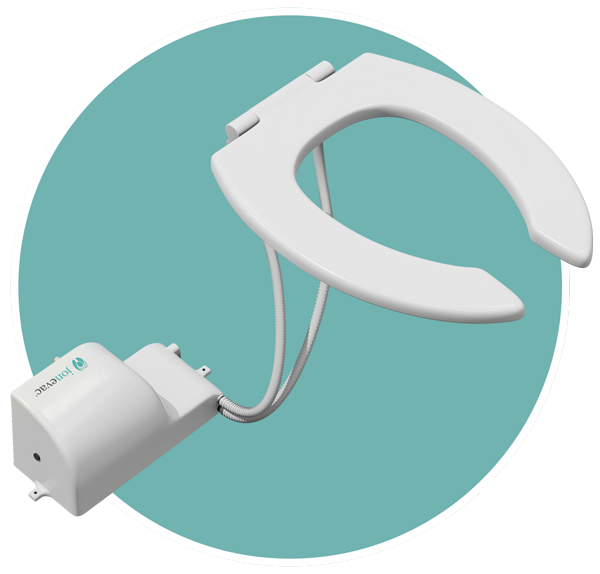 Testing and Quality Control
The JonEvac® system has been tested by an independent laboratory to verify that it successfully traps and kills bacteria which can impact your health. The odor control filtration system is proven to whisk away smelly toilet odors before they can reach others causing embarrassment or offense. Your nose is the only testing tool you need. The difference is instantly noticeable and refreshing.
All the JonEvac® seats and central systems are designed and manufactured in the USA. The filter fan housing unit is designed in the USA and final assembly and quality control is performed in the USA.
Our Mission
We stand behind our products and are continuously looking for new ways to improve JonEvac®. We want to remove the stigma of awkward social embarrassments, and provide customers with better air quality and comfort level in the privacy of the bathroom.